Attached please find an important document describing well-established biological, health and mental health effects of electromagnetic fields.
It was originally prepared for European Union officials, in response to discussion regarding 5G risks.
The document addresses, among other things, cellular DNA damage, oxidative stress, lowered male/female fertility, elevated spontaneous abortion, lowered libido,neurological/neuropsychiatric effects, apoptosis, changes in non-steroidal hormone levels, calcium overload, induction of heat shock proteins, and how EMF exposures lead to cancer.
It also describes how exactly EMF exposures create non-thermal health impacts. And how the well-established and large body of science on the biological and health effects of electromagnetic fields applies to 5G antenna millimeter wave emissions, which are planned for widespread deployment.
Dr. Pall will be talking about this at the Commonwealth Club of California on Monday, February 5th at 5:30 p.m. at a program there organized by the National Institute for Science, Law & Public Policy, "Re-Inventing Wires: The Future of Landlines and Networks."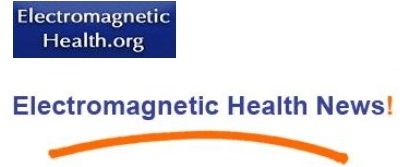 Please support our work by making
a tax-deductible donation.
We are 100% donation-based
and need your support to
educate, communicate and analyze
critical developments in this field.
Thanks so much for your help!
Please give generously.
We depend on you.