Scientists from The Nelson Mandela African Institute of Science and Technology and The University of Dodoma,Tanzania describe the math to determining risk from a cell tower. In the study, "SAFETY ZONE DETERMINATION FOR WIRELESS CELLULAR TOWER – A CASE STUDY FROM TANZANIA", published in the International Journal of Research in Engineering and Technology, the scientists said that a safe distance from a cell tower depends on several factors, including the power transmitted by the antenna(s) and the height of the antennas. For the weakest power evaluated, the safety zone demarcation was 120m from the tower, and as power increased, the radius where health impacts could occur also increases.

Download Study Here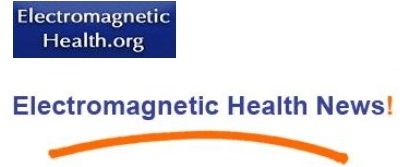 Please support our work by making
a tax-deductible donation.
We are 100% donation-based
and need your support
to educate, communicate and analyze
critical developments in this field.
Thanks so much for your help!
Please give generously.
We depend on you.