Letters have poured in to Governor Brown asking for a Veto on SB.649. Here are a few:

Letter from Professor Beatrice Golumb, MD, PhD, UC San Diego

Letter from Professor Emeritus Martin Pall, PhD, Washington State University

Attachment to Dr. Pall Letter – 142 Review Studies

Letter from Frank Clegg, former President, Microsoft, Canada

Letter from Camilla Rees, MBA, ElectromagneticHealth.org & Manhattan Neighbors for Safer Telecommunications

Audio Ad Airing in California "Governor Brown, This is the Health Department, We Know You Are in There…"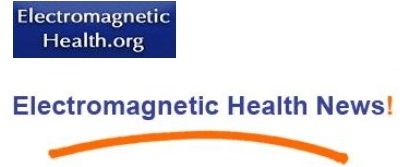 Please support our work by making
a tax-deductible donation.
We are 100% donation-based
and need your support to
educate, communicate and analyze
critical developments in this field.
Thanks so much for your help!
Please give generously.
We depend on you.