The Council of Europe passed a resolution yesterday in plenary session calling for a dramatic reduction in human exposure to EMFs and microwave radiation from mobile phones and other wireless devices.

See Press Release

See Powerwatch UK's Breaking News Story

The Council of Europe represents all 47 Member Countries ensuring respect for its fundamental values: human rights, democracy and the rule of law.

MEDIA TAKE NOTE:  On Tues, May 31st, IARC will hold a Virtual Press Conference following its week long meeting examining the carcinogenicity of Radiofrequency Radiation (RF). An ethical scandal preceded this meeting when Anders Albom of the Karolinska Institute in Sweden was removed as an expert after it was disclosed he had not reported a link to the telecom industry on his conflict of interest statement (see story here)).  At the same time, the Internationla EMF Alliance (www.iemfa.org) reported scientists from Europe, North America, Australia and Israel protested the conflicts of interest at IARC, biases and scientist intimidation, as well as any decision on the carcinogenicity of RF given that approximately 50% of the Interphone study data has still not been made public though the study was completed in 2004. See Media Advisory.

We respectfully ask the media to please cover this subject responsibly for the sake of global public health, and to look carefully at the Council of Europe new resolution, and complaints about conflicts of interest and biases favoring the telecom industry in the IARC decision making process. Thank you!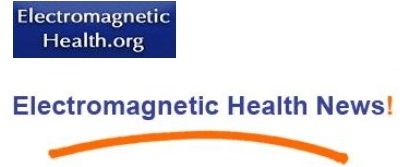 Please support our work by making
a tax-deductible donation.
We are 100% donation-based
and need your support
to educate, communicate and analyze
critical developments in this field.
Thanks so much for your help!
Please give generously.
We depend on you.