Media Advisory
Expert Forum on Health Effects of Cell Phones and Wireless Technology at the Commonwealth Club of California, June 22, 2015

An Expert Forum on Cell Phone and Wireless Risks will be held at the Commonwealth Club of California on June 22nd, from 11:30 a.m.-3:30 p.m. Co-organized by ElectromagneticHealth.org and Environmental Health Trust, the focus will be on the special risks to children and other vulnerable populations from cell phone and wireless exposures. Panelists will address the questions:

Ø Should safety guidelines be strengthened to protect adults, children and vulnerable populations?
Ø Should parents, teachers and schools restrict technology overuse among children?

The program has been developed by ElectromagneticHealth.org and Environmental Health Trust in association with Citizens for Health, the CA Brain Tumor Association and the American Academy of Environmental Medicine, and has the support of three of the Commonwealth Club's member-Led Forums: Health & Medicine, Environment & Natural Resources and Science & Technology.

Beyond the biological and health effects, and the impacts on children, there will be a special focus on the role overuse of wireless technologies may be playing in attention, functional and relational difficulties, as well as on risk to the elderly, where cognitive decline may be misconstrued as dementia. Experts on different facets of risk will assure a dynamic forum.

The upcoming program follows on the heels of the Berkeley City Council voting Tuesday to require labeling on cell phones, with citizens represented by Harvard Law School's Lawrence Lessig, Esq. On Monday, a group of 190 scientists from 39 countries submitted an Appeal to the United Nations, Member States and the WHO (www.EMFscientist.org) calling for more protective exposure guidelines. Video of Scientist Spokesperson Martin Blank, PhD of Columbia University: https://vimeo.com/123468632.

For background, WHO's International Agency for Research on Cancer (IARC) classified Radiofrequency Radiation emitted by cell phones and wireless devices as a Group 2B 'Possible Carcinogen' in 2011. The Commonwealth Club program will review the state of the science showing risk, new understandings of mechanisms of action, new genetic questions, and whether the IARC warning should be upgraded to 'Probable Carcinogen' – or even 'Carcinogen'.

A light lunch will be served starting at 11:00 a.m.

Read Panelist Bios:
https://electromagnetichealth.org/electromagnetic-health-blog/cc-6-22-15/

Register with The Commonwealth Club:
http://tinyurl.com/oa7623q
[email protected]
(415) 597-6700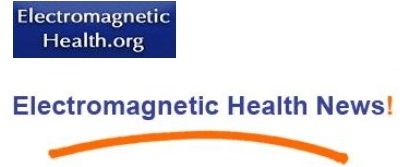 Please support our work by making
a tax-deductible donation.
We are 100% donation-based
and need your support
to educate, communicate and analyze
critical developments in this field.
Thanks so much for your help!
Please give generously.
We depend on you.