How to Protect Ourselves and
Growing Children from Electromagnetic Fields
June 15, 2015, 10:00 am – 12:00 pm
Nutley Public Library, Stockton Room
93 Booth Drive, Nutley, NJ 07110
The Essex County, NJ Chapter of Holistic Moms Network will host a talk by Camilla Rees, MBA, founder of ElectromagneticHealth.org and Campaign for Radiation Free Schools (Facebook), on June 15, 2015 on the biological and health effects from cell phones and wireless technologies and how we can protect ourselves and growing children.

Learn:

• How man-made radiation disrupts physiological functioning.
• Which communications devices emit radiation and are of concern.
• The early warning signs of 'electrosensitivity' syndrome (EHS).
• What levels of exposure are considered safe for children—or excessive—and how exposures can be minimized—from the nursery to the classroom.
• The increased risk of brain tumors when cell phone or portable phone use begins as a teenager or younger, with children having as much as 4x the risk compared to adults.
• Why exposures matter to you, your children—and even to pets.
• Within what distance from cell towers have cancer clusters been found, and what you can do if you find yourself within a high-risk radius.
• How to create 'electromagnetically clean' home environments.
• Recommended best practices for electromagnetic hygiene in schools.
• What other nations are doing to minimize exposures to children.
• Why government 'safety guidelines' for cell phone and WiFi radiation exposures are flawed, and why they are inadequate to protect children.

Learn more about this event on HolisticMoms.org here.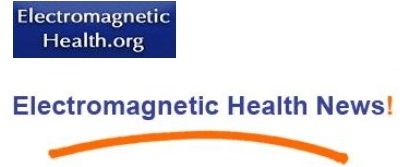 Please support our work by making
a tax-deductible donation.
We are 100% donation-based
and need your support
to educate, communicate and analyze
critical developments in this field.
Thanks so much for your help!
Please give generously.
We depend on you.