Activist Kevin Mottus, a former medical and school social worker, discusses his concerns about exposing children to wireless radiation in schools with Camilla Rees, MBA, founder of ElectromagneticHealth.org and Campaign for Radiation Free Schools. Mottus has been involved in activism on this issue in Los Angeles, and recently spoke up at the American Academy of Pediatrics meeting in San Diego where Hilary Clinton was delivering a speech. He raised the risks of exposing children to WiFi in schools and highlighted that the Telcom Act of 1996, signed by President Bill Clinton, took away state and local governments rights to limit wireless antennas on health or environmental grounds.

Click below to listen to audio: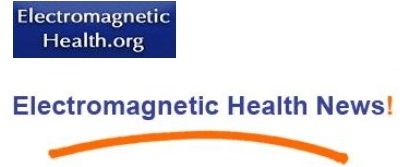 Please support our work by making
a tax-deductible donation.
We are 100% donation-based
and need your support
to educate, communicate and analyze
critical developments in this field.
Thanks so much for your help!
Please give generously.
We depend on you.