The Left Forum, the nation's largest progressive forum, hosted two panels on risks from electromagnetic fields, particularly from cell phones and wireless technologies, on May 22, 2016. The program was filmed by ElectromagneticHealth.org and we are pleased to now make the videos available here.
This was not an event we budgeted for so any donations to defray our costs and support our ongoing educational work on this emerging public health issue would be greatly appreciated.
Drunk on Wireless? Public Health Consequences of Cell Phone and Wireless Technologies are Begging for Society's Attention

Electromagnetic Pollution Solutions: Protecting Our Homes and Communities—Then Taking Action at the Federal Level Where Critical Change Must Take Place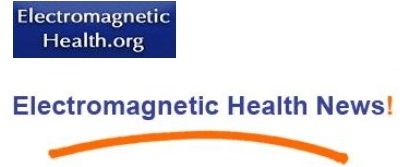 Please support our work by making
a tax-deductible donation.
We are 100% donation-based
and need your support
to educate, communicate and analyze
critical developments in this field.
Thanks so much for your help!
Please give generously.
We depend on you.