Excellent commentary from EMFacts down under on recently releases UK and Telcom funded research. And thank you to the international media for intelligently not widely covering this piece of propaganda. The paper was dated 2012 but finally just had its news embargo lifted in February 2014–Why? Have affiliated parties been fighting over the papers release, like we saw with the many years delayed Interphone study, or perhaps trying to justify its misleading message to media, for over a year–since 2012?

We hesitate to give this publicity, but it the name of sharing with the public the known corruption of science by industry, like we saw with Interphone, this Danish cohort study, and CEFALO, the public and the media deserve to know when they are being misled. Thank you to colleague Don Maisch, PhD for taking the time to put the study in question in perspective.

Read Commentary by Don Maisch, PhD on EMFactsConsultancy

Read Commentary by Lennart Hardell, MD, PhD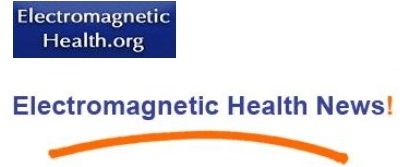 Please support our work by making
a tax-deductible donation.
We are 100% donation-based
and need your support
to educate, communicate and analyze
critical developments in this field.
Thanks so much for your help!
Please give generously.
We depend on you.