Please find attached a new document on the symptoms of exposure to Smart Meter radiation from Ronald M. Powell, a retired U.S. Government scientist with a Ph.D. in Applied Physics from Harvard University.

"Symptoms after Exposure to Smart Meter Radiation" contains a one-page introduction and two bar graphs of symptoms, one for the USA and one for Australia. Each bar graph shows the percentage of the respondents who reported experiencing the symptoms shown, after exposure to wireless utility meters (principally Wireless Smart Meters) or to Wireless Smart Meters exclusively, as described in the introduction. Immediately after each bar graph is a single page of additional information written by the person conducting the analysis of the data, for those readers who want more information.

Download "Symptoms after Exposure to Smart Meter Radiation" (PDF)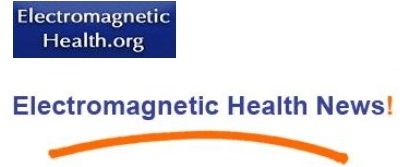 Please support our work by making
a tax-deductible donation.
We are 100% donation-based
and need your support
to educate, communicate and analyze
critical developments in this field.
Thanks so much for your help!
Please give generously.
We depend on you.