Camilla Rees, MBA, founder of ElectromagneticHealth.org and Campaign for Radiation Free Schools (Facebook) will be speaking at the North Kingstown Community Center in North Kingston, RI, March 13, 2014, 7:00 p.m. at the request of local parents concerned about the health risks of WiFi in schools. Please see the below flyer for more information.
 

March 13, 2014, North Kingstown Community Center, 7:00 p.m.
Is Wireless Radiation in Our Schools (WiFi) Putting Our Children at Risk?
Camilla Rees, MBA of ElectromagneticHealth.org will speak to local parents, teachers and school personnel on Thursday, March 13, 2014 at 7 p.m. at North Kingstown Community Center.  There will be a slide show presenting the science on electromagnetic fields and health, with plenty of time for Q&A afterwards.

Learn More:

Our school district has immediate plans to implement "wireless" classrooms under the Rhode Island Department of Education's "Wireless Classroom Initiative".  This plan will place a wireless access point in every classroom capable of supporting the use of at least three wireless devices per student.

All wireless devices emit electromagnetic radiation (a class 2b carcinogen).  A wireless classroom will consist of 15-30 wireless devices.

Is this safe? 

There is a lot of conflicting information to sift through.  We hope that this presentation will clarify the science and allow a forum to get your questions answered.

Please join us to learn more about this very important issue.

Thursday March 13th, 7 pm
North Kingstown Community Center
30 Beach Road
North Kingstown
**Please note that in order to accommodate those with electromagnetic sensitivity, we respectfully request that cell phones be turned completely off for the duration of the event.  Please leave your cell phone in the car or turn power off before entering the building.  Vibrate/mute/airplane mode is not sufficient as significant amounts of radiation are still emitted from your phone in these modes and poses a hazard to those with electromagnetic sensitivity, pacemakers, electronic or metallic medical implants, and other chronic health conditions.  Thank you in advance for your consideration.  Contact Mary Adkins, M.Ed.Regional Director of Citizens For Safe Technology with any questions: [email protected]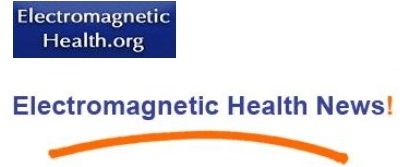 Please support our work by making
a tax-deductible donation.
We are 100% donation-based
and need your support
to educate, communicate and analyze
critical developments in this field.
Thanks so much for your help!
Please give generously.
We depend on you.