Camilla Rees discusses 4G/5G Antenna Densification with Oram Miller, BBEC, EMRS, a Certified Building BiologyTM Environmental Consultant and Electromagnetic Radiation Specialist; New Home Healthy Building Consultant; and Director of Learning and Development for the Building Biology Institute (BBI).

For those wanting more information go to the Building Biology Institute (www.hbelc.org), where a "5G Course" is available for purchase ($185), and a bulleted summary of the course for free. Also, see Oram Miller's site, Create Healthy Homes, and Camilla's sites ElectromagneticHealth.org, Manhattan Neighbors for Safer Telecommunications and Campaign for Radiation Free Schools.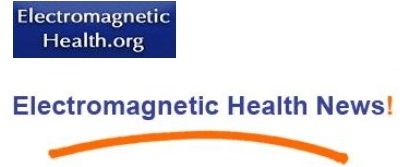 Please support our work by making
a tax-deductible donation.
We are 100% donation-based
and need your support to
educate, communicate and analyze
critical developments in this field.
Thanks so much for your help!
Please give generously.
We depend on you.