A Petition for Imminent Hazard Rulemaking by the U.S. Department of Health and Human Services (HSS) has been filed to correct false and misleading claims regarding the Food and Drug Administration official policy determinations of safety standards for Radio Frequency Radiation (RFR) emitting devices and systems.
Local government officials, property owners and the public have repeatedly been told the FDA has endorsed the FCC's wireless exposure guidelines, but a recent court case challenging the adequacy of those guidelines has highlighted the fact the FDA has not conducted a formal, thorough review of the safety of cell phones, wireless devices or wireless infrastructure after all.
Lawyers for The Balance Group in Washington, D.C., including my colleague, Jim Turner, Esq., Chairman, National Institute for Science Law and Public Policy, have filed a Petition for Rulemaking on behalf of Americans for Responsible Technology et. al., a coalition of over 130 allied groups. Manhattan Neighbors for Safer Telecommunications is one of the Petitioners in the filing. Americans for Responsible Technology's (ART) Press Release can be found here.
ART is a national coalition of grassroots organizations supporting the deployment of safe, economical and future-proof wired technology and promoting equitable access to technologies that benefit society and protect the health, safety, security, privacy and property of all Americans. 
Doug Wood, National Director of ART says,
"So long as the FDA neglects to engage in a properly conducted evaluation of the science and promulgates exposure standards based on that science, the cost of human suffering will fall on an unsuspecting public – rather than the industry causing the suffering. It's what attorney Julian Gresser calls 'The Public Pays Principle' and it cannot be left unchallenged."
Someday, I am envisioning we will have Radio Frequency Radiation exposure guidelines that are biologically-based, and not a charade, like at present. The FDA will have conducted a thorough, independent review of the evidence for risk and wireless technologies will have been greatly scaled back. We'll have faster, safer, and more secure Fiber-To-The- Premises for Internet access everywhere, and true digital equity. Please hold this vision with me.
Declaration of Camilla Rees, Manhattan Neighbors for Safer Telecommunications – PDF

Declaration of Camilla Rees, Manhattan Neighbors for Safer Telecommunications – Post

Declaration of Theodora Scarato, Executive Director, Environmental Health Trust

More to come!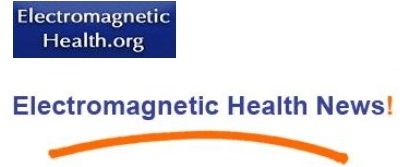 Please support our work by making
a tax-deductible donation.
We are 100% donation-based
and need your support to
educate, communicate and analyze
critical developments in this field.
Thanks so much for your help!
Please give generously.
We depend on you.