Below please find slides from a presentation on EHS given by Steve Weller, B.Sc., delivered to The Australian Radiation Protection and Nuclear Safety Agency (ARPANSA) scientists, industry and government health department representatives at The Electromagnetic Energy Reference Group (EMERG) committee meeting on May 20, 2015. EMERG was established by ARPANSA to enable input from the community and other stakeholders on issues relating to EMR and health. Steve Weller is a public representative for The Electromagnetic Energy Reference Group.

Download EHS Presentation Slides (PDF)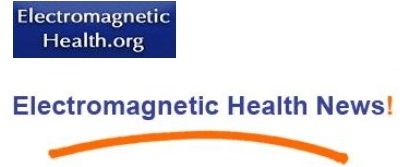 Please support our work by making
a tax-deductible donation.
We are 100% donation-based
and need your support
to educate, communicate and analyze
critical developments in this field.
Thanks so much for your help!
Please give generously.
We depend on you.