Find attached a report on the health impacts sustained by a woman who suffers from electrohypersensitivity (EHS) when a smart meter was installed on her home in Australia. The report, by Don Maisch, Ph.D., examines the state of the patient's health, the actual emissions from the smart meter and even speaks to questions raised about a possible psychosomatic effect.

Dr. Maisch, the founder of EMFacts Consultancy, is a globally respected analyst of telcom technologies and standards, and author of "The Procrustean Approach – Setting Exposure Standards for Telecommunications Frequency Electromagnetic Radiation: An examination of the manipulation of telecommunications standards by political, military, and industrial vested interests at the expense of public health protection." Read more about "The Procrustean Approach" here.

Download Dr. Maisch's Report on EHS Patient Here (PDF)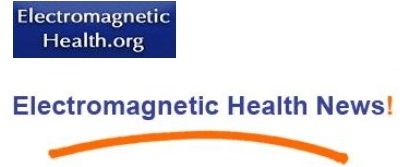 Please support our work by making
a tax-deductible donation.
We are 100% donation-based
and need your support
to educate, communicate and analyze
critical developments in this field.
Thanks so much for your help!
Please give generously.
We depend on you.