RECOMMENDED ACTION from the submission by Cindy Sage of Sage Associates to the LAUSD:

"It is my professional opinion the LAUSD should implement Common Core Technology goals to 'reduce the Digital Divide' and to provide all LAUSD students with 21st century learning tools and environments by choosing wired (cable, fiber optic) methods rather than wireless technology systems. The LAUSD will place hundreds of thousands of school children at risk for illness, learning impairments and other health problems by choosing a delivery technology that produces a toxic emission (radiofrequency and microwave radiation) that has recently been classified as a Possible Human Carcinogen. It is in the best interest of the District, its Board, and the children, teachers and staff the District protects to provide healthy and safe school environments. These interests are best served if the District takes account of clear evidence of possible wireless health risks, and rejects the proposed program for wireless classrooms within the Los Angeles Unified School District. Failing to select wired over wireless technologies will needlessly expose hundreds of thousands of school children, as well as faculty and staff of LAUSD to massive new and unnecessary RFR exposures that are already designated as a Possible Human Carcinogen. The LAUSD should halt its current plan to provide wireless learning environments (wireless devices and WI-FI coverage). Instead, the Board should adopt programs to expand wired internet infrastructure and "EMF/RFR best practices" including the use of wired (CAT-6 or other), cable modem internet, or fiber optic connections instead that do not produce toxic exposures."

Download Cindy Sage's Letter to the LAUSD (PDF)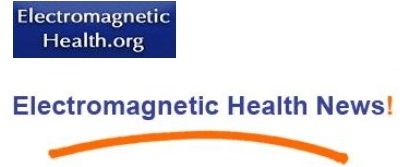 Please support our work by making
a tax-deductible donation.
We are 100% donation-based
and need your support
to educate, communicate and analyze
critical developments in this field.
Thanks so much for your help!
Please give generously.
We depend on you.