Please share this with everyone you know in CA. Ask them to please call their state reps in Sacramento to object to the proposed legislation, SB.649. This Bill would take away local government rights over their infrastructure and facilitate wireless companies leasing utility poles, lamp posts, and other public facilities at cut rates for high frequency antennas. These antennas (and their related equipment on sidewalks), while called 'small cell', are actually high frequency cellular base stations and antennas and will be placed as close as every 2-3 houses. WE SHOULD NOT ALLOW THE POLLUTION OF OUR COMMUNITIES IN THIS WAY. AND WE SHOULD NOT ALLOW THIS LEGISLATION THAT TAKES AWAY LOCAL GOVERNMENT RIGHTS TO PASS.

Over 200 CA cities and 34 counties oppose SB.649. Major CA newspapers oppose. The AARP with 3.3 million California members oppose. But industry is trying to push this through nonetheless. Legislators must hear from Californians NOW saying 'VOTE NO on SB.649". There is little time left—PLEASE call, email, fax your reps now. Go to the Facebook Group California Alliance for Safer Technology to learn more.
2-Page SB.649 Flyer:


_____________
8 Point SB.649 Fact Sheet: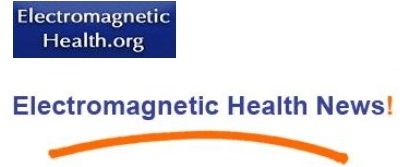 Please support our work by making
a tax-deductible donation.
We are 100% donation-based
and need your support to
educate, communicate and analyze
critical developments in this field.
Thanks so much for your help!
Please give generously.
We depend on you.