Sloan Kettering study in ex-vivo brain tissue shows "The volume of the hot spot generated by absorbed cell phone radiation depends on the antenna power level and the irradiation time." The scientists are perfecting the methodology and expect visualization of in vivo brain tissues will be feasible and approved by the Institutional Review Board. This will allow clarity of what is happening in the brain from cell phones.

Read "NMR imaging of cell phone radiation absorption in brain tissue," published in the Proceedings of the National Academy of Sciences (Jan 2013).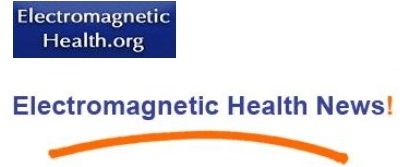 Please support our work by making
a tax-deductible donation.
We are 100% donation-based
and need your support
to educate, communicate and analyze
critical developments in this field.
Thanks so much for your help!
Please give generously.
We depend on you.