An interdisciplinary expert panel will present a program at the Commonwealth Club of California Tuesday, January 28rd from 12:00 – 3:00 p.m., called "The High Road to a True Smart Grid". The program will cut through misunderstandings about the value of the 'smart meters' being rolled out across the country, and the misguided direction of electricity and energy policy in the U.S. The panelists will outline a blueprint for a safer and smarter approach to both electricity generation and distribution in the United States—one that has all of our best interests, and the interests of planet Earth, at heart. Complimentary light buffet will be served from 11:30 a.m. until noon.

Download Flyer for Sharing (PDF)
To RSVP, please contact the Commonwealth Club of California at
www.commonwealthclub.org/events/2013-12-03/high-road-true-smart-grid
or 415-597-6700
Tickets: $32 non-members, $20 members,
$10 students (with valid ID)
"The High Road to a True Smart Grid"
Billions of dollars of 'smart' utility meters are being installed across America that are unable to integrate with, or enable, the 'smart grid' of the future on which U.S. energy sustainability depends, according to the landmark report, "Getting Smarter About the Smart Grid" published by the National Institute for Science, Law and Public Policy in Washington, D.C.


Called a colossal waste of taxpayer and ratepayer dollars, the new meters and networks do not improve energy efficiency, enhance energy management, help balance supply and demand, or facilitate the integration of renewable sources.  Instead the meters drive up costs, introduce unnecessary risks to personal privacy and health, and divert resources from creating a true smart grid.

Join us to dive deeply into the roots of electricity paralysis in the United States and learn what it will to take to create a reliable, safe, and sustainable electricity grid with our planetary interests at heart. Learn:
How state and local governments, and environmental organizations, have been misled about the purported benefits of 'smart' meters.
How 'smart' meter investments, using billions in stimulus funding, do not benefit ratepayers or support economic growth, but financially prop up unsustainable Investor-Owned-Utilities (IOUs), while postponing investment in genuine 'smart' technical solutions and the inevitable transition to a decentralized and democratized electricity system.
How conflicts of interests in the IOU monopoly utility business model are preventing us from moving to a renewable energy economy.
Why the utility industry is so desperately pushing back against rooftop solar and net metering?
Why the right to 'opt out' of 'smart' meters will not solve the pressing underlying risks and economic problems, nor will exploiting more fossil fuels, and why opt-outs may make the situation worse.
How "smart meters" may be a surveillance "drone" in your home.
How U.S. policymakers evidence a lack of a basic understanding of the problems associated with the future of energy and electricity.
Why local communities need to take control of their energy future, as we are seeing happening now in Boulder, CO.
This interdisciplinary critique of our present electricity dilemma will clarify technical misunderstandings about 'smart' meters; the entrenched economic models preventing utilities from fully embracing renewable energy; and how the growing transpartisan 'smart' meter rebellion heralds an epochal transformation in the economy of energy. The panelists will lay out the next steps the U.S. must take to achieve clean energy abundance—for the sake of our pocketbooks, sustainable energy independence, global economic competitiveness, preservation of natural resources, enhanced national security and to forestall the looming threat to life on Earth from man-made global warming.

The program, including Q&A, will explore the pivotal role communities and citizens can play, through political will, including transpartisan collaborations, in driving the needed transformation in this sector, and how a clean energy economy can be fast tracked through a truly innovative and pioneering collaborative financing arrangement between the private and public sectors.
To RSVP, please contact the Commonwealth Club of California at
www.commonwealthclub.org or 415-597-6700
11:30 a.m. – Complimentary Light Buffet
12:00 p.m. – Program Begins
Tickets: $32 non-members, $20 members,
$10 students (with valid ID)
Media please contact the Commonwealth Club
to request a Press Pass.
Panelists:


Timothy Schoechle, Ph.D. is author of the landmark white paper, "Getting Smarter About the Smart Grid", published by the National Institute for Science, Law and Public Policy in Washington, D.C. This white paper critiques the present approach to the smart grid and describes what a truly smart electricity grid would look like, one that is capable of integrating "distributed" power generation from renewable and sustainable energy sources without the privacy, security, cost, reliability, radiation, or potential public health impacts of the present approach. Dr. Schoechle has been engaged in engineering development of electric utility gateways and energy management systems for over 25 years. He is an expert on the international standards system and serves as secretariat of ISO/IEC SC32 Data Management and Interchange, and Secretary of ISO/IEC SC25 Working Group 1, the international standards committee for Home Electronic Systems. Dr. Schoechle is a founder of BI Incorporated, pioneer developer of RFID technology, and former faculty member of the University of Colorado College of Engineering and Applied Science. He holds an M.S. in telecommunications engineering and a Ph.D. in communications policy from the University of Colorado.
Karl Maret, M.D., M.Eng. Dr. Maret is President of Dove Health Alliance, a non-profit foundation in Aptos, CA. He holds an M.D., Masters in Biomedical Engineering and B.S. in Electrical Engineering. As such, he is uniquely qualified to address present day concerns about the smart grid, including health concerns, privacy, and security issues. Dr. Maret lectures extensively in Europe and America about electromagnetic healing approaches, electrosmog challenges in today's changed electromagnetic environment, and new integrative energy medicine therapies. He has presented at many international conferences, including annual presentations at the German Society for Energy and Informational Medicine for the last 10 years, and he educates physician groups on the biological impacts of communication technologies, such as cell phones, wireless technologies and infrastructure and 'smart meters'.
James S. Turner, Esq. is a principal in the Washington, DC law firm, Swankin & Turner, Board Chair of Citizens for Health, co-founder of Voice for H.O.P.E., Healers of Planet Earth, and Chairman of the National Institute for Science, Law and Public Policy. Mr. Turner represents businesses as well as individuals and consumer groups in a wide variety of regulatory matters concerning food, drug, health, environmental and product-safety matters. He has appeared before every major consumer regulatory agency, including the Food and Drug Administration, Environmental Protection Agency, Consumer Product Safety Commission and Federal Trade Commission, as well as serving as consultant to the Department of Agriculture and the National Institutes of Health. Under the direction of Camilla Rees, the National Institute for Science, Law and Public Policy published the landmark white paper, "Getting Smarter About the Smart Grid".
Duncan A. Campbell, Esq. is widely recognized visionary thinker and Colorado Radio Host with a commanding knowledge of the most important issues of the day, including the importance of co-creative dialogue for transformational change and the pressing societal need for the democratization of the energy economy. In his Living Dialogues® program, he bring the lessons of evolutionary consciousness into the practical world of business and sustainable energy concerns. He was an entrepreneurial lawyer, pioneering computer and high tech law in the Rocky Mountain Region, served on the Colorado Governor's High Technology Advisory Group and is an advisor to new energy ventures supporting a more secure, efficient, empowering, and distributed new energy economy. Duncan holds degrees from Harvard Law School and Yale University, and a Certificate from the Sorbonne.
Camilla Rees, MBA, Moderator, is the founder of Electromagnetic Health.org, as well as of Campaign for Radiation Free Schools. She co-authored "Public Health SOS: The Shadow Side of the Wireless Revolution" and the landmark report, "Cellphones and Brain Tumors: 15 Reasons for Concern". Camilla co-founded the International EMF Alliance in Oslo, Norway, a collaboration of 85+ international advocacy organizations. She has spoken widely on health topics nationally and internationally, addressing members of Congress and their staffs, the Commonwealth Club of California, Bioneers, the Young President's Organization, Columbia University Law School, the International Institute for Bau Biology & Ecology, state governments, consumer groups and several medical conferences. Ms. Rees is EMF Advisor to Mercola.com, FrankLipmanMD.com, and Citizens for Health, and on the Advisory Board of the International Institute for Bau Biology & Ecology, the Radiation Research Trust (U.K.) and Board Member of Media in the Public Interest. She initiated and oversaw the landmark white paper, "Getting Smarter for the Smart Grid" on behalf of the National Institute for Science, Law and Public Policy. Ms. Rees holds a BA from Barnard College of Columbia University and an MBA from Georgetown University.
Download "Getting Smarter About the Smart Grid"
www.gettingsmarteraboutthesmartgrid.org
Download Timothy Schoechle's Review of "Power Struggle: The Hundred-Year War over Electricity"
RSVP: (415) 597-6700 or www.CommonwealthClub.org
Media please contact the Commonwealth Club
to request a Press Pass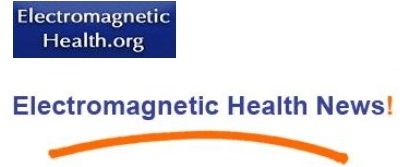 Please support our work by making
a tax-deductible donation.
We are 100% donation-based
and need your support
to educate, communicate and analyze
critical developments in this field.
Thanks so much for your help!
Please give generously.
We depend on you.