Listen to interview with Tim Schoechle, PhD, an expert in energy efficiency and energy management in the home, covering:

What is the purpose of the smart grid?
Is there a problem with managing—or balancing—energy supply and demand today?
What is the role of home energy management and automation systems and how close are we to having more control of energy management in the hands of the consumer?
How can users of electricity become suppliers of electricity and what problems does this pose for the 'balancing' job?
What kind of backup energy is there now for peak demand and where are we headed?
Is it true that wind and solar overload the system today and are curtailed, or wasted, to prop up the economics of the baseload coal generation plants, even though ratepayers are paying for it?
Are utilities in fact disincentivized to add renewables?
Why are utilities allowed to charge ratepayers enough to get a 10-13% return on capital spending on any spending, and does this spending, whether or not it is purposeful, serve the public good?
Where does the smart meter fit into this picture of the smart grid?
Do smart meters have anything to do with sustainability other than reducing the number of utility reading trucks driving around?
How is sending data to the home better than energy from the home?
How are things being done in Germany that eliminate the potential privacy problems people are concerned about here?
What is a 'gateway' box for the home and how could it limit the distribution of homeowner data to the utility beyond the metering information they need?
What other in-home devices are coming, and will these consumer electronics products or utility industry products?
Whose business is it to tell utilities they shouldn't be building an additional network, polluting our homes and neighborhoods, but using existing communcations infrastructure?
What is a 'demarcation' line and why do we need to legally establish one to protect the interests of consumers?
At what level–federal or state—does the business model of the utilities need to be changed to align it with the public's interest?
Click to Listen 28:28
[audio:https://electromagnetichealth.org/wp-content/uploads/2012/04/Smart-Grid-Dialogue-shrunk.mp3]




Audio Dialogue with Tim Schoechle, PhD & Camilla Rees, MBA
(right click and select "Save As" to download MP3)

Transcript of Dialogue with Tim Schoechle, PhD & Camilla Rees, MBA (PDF)

Download "Getting Smarter About the 'Smart' Grid"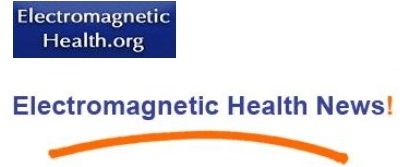 Please support our work by making
a tax-deductible donation.
We are 100% donation-based
and need your support
to educate, communicate and analyze
critical developments in this field.
Thanks so much for your help!
Please give generously.
We depend on you.