Response to EMF real estate survey conducted by The National Institute for Science, Law and Public Policy:

ElectromagneticHealth.org suggests real estate agents and homebuyers be aware at this time that there are indeed perceived risks associated with real estate properties located in proximity to cell towers and antennas impacting both 1) interest in a given property and 2) a property's price.

Real estate agents are advised to:

1) Familiarize themselves with AntennaSearch.com to be able to find antennas and hidden antennas in a neighborhood,
2) Learn to work with an RF meter to be able to competently assess a property and neighborhood for RF electromagnetic fields from both external infrastructure sources and in-home devices,
3) Learn how real estate properties with high RF exposures can be physically remediated or mitigated (and when this is not practical),
4) Understand at what distance from cell towers and antennas research is indicating biological and health effects, including the increased incidence of cancer. (See cell tower studies in "Some Studies Showing Cell Tower Health Impacts")
5) Learn the potential health consequences of the new radiating utility meters, called 'smart meters', and be able to identify and evaluate them.
6) Understand the special importance of low RF in bedrooms, from all sources, and especially in the bedrooms of children.
7) Be able to advise clients on improving home safety from internal and external electromagnetic fields.

Given there are over 220,000 cell phone towers in the United States, over 50 million wireless networks and untold numbers of antennas on or even inside buildings, and new risks from utility meters and the wireless networks that support them, real estate agents would best be conversant in the risks, and perceived risks, of electromagnetic fields. If ElectromagneticHealth.org can be of help to real estate agents, please do not hesitate to be in touch at [email protected].

To support NISLAPP's work, please donate here:


Read the Results of NISLAPP's EMF Real Estate Survey Here



Read Coverage on GoLocalWorcester.com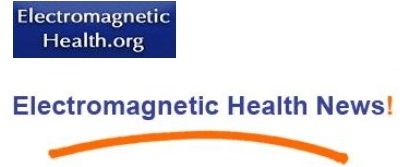 Please support our work by making
a tax-deductible donation.
We are 100% donation-based
and need your support
to educate, communicate and analyze
critical developments in this field.
Thanks so much for your help!
Please give generously.
We depend on you.