A U.S. Air Force review of the RF science,"Radiofrequency/Microwave Radiation Bilogical Effects and Safety Stanards: A Review", including Russian and Eastern European science, was published in 1994.

Download Report

Some highlights:

"Exposure to RF/MW radiation is known to have a biological effect on animals and humans. Damage to major organs, disruption of important biological processes, and the potential risk of cancer represent the dangers of RF/MW radiation to living organisms."

"Nonthermal responses can be less noticeable and are often more difficult to explain tan thermal effects. These responses are related to disturbances in the tissue not caused by heating. Electromagnetic fields can interact with the bioelectrical functions of the irradiated human tissue. Research conducted in the Soviet Union and Eastern Europe suggest that the human body may be more sensitive to the nonthermal effects of RF/MW radiation."

"Nonthermal effects may provide important clues to the understanding of carcinogenic reactions in the human body."

"There is documented evidence that exposure to RF/MW radiation can cause a disturbance in the central nervous system (CNS) in living organisms"

"Exposure to RF/MW radiation has been observed to cause physical alternations in the essential cells of the immune system and a degradation of immunological response."

"…effects of RF/MW may be enhanced by certain drugs."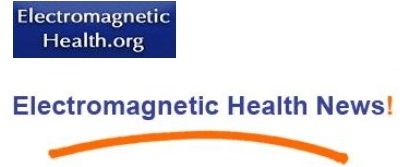 Please support our work by making
a tax-deductible donation.
We are 100% donation-based
and need your support
to educate, communicate and analyze
critical developments in this field.
Thanks so much for your help!
Please give generously.
We depend on you.