ABC's Ken Rosato interviews health and environmental communications strategist Camilla Rees, MBA of ElectromagneticHealth.org and Campaign for Radiation Free Schools, David Carpenter, MD, Director of the Institute for Health and the Environment at the University at Albany/SUNY, and co-editor of the Bioinitiative Report and Larry Gust, EMF Remediation Expert at Gust Environmental in Ventura, CA, on the subject of wireless radiation risks. This was for the NY Viewpoint segment of Eyewitness News.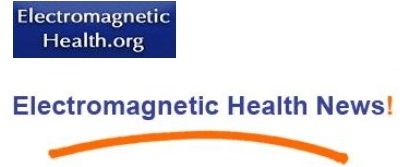 Please support our work by making
a tax-deductible donation.
We are 100% donation-based
and need your support
to educate, communicate and analyze
critical developments in this field.
Thanks so much for your help!
Please give generously.
We depend on you.