Listen to Dr. Karl Maret,MD, Camilla Rees, MBA of ElectromagneticHealth.org and 9th Grade Math Teacher Shelley McDonald of North Kingstown High School in Rhode Island talk about the mistake happening in classrooms across the country by blanketing children in wireless radiation.

Ms. McDonald's job is at risk, she believes because she has been raising the subject of known risks to children from wireless radiation for two years.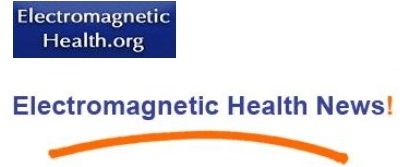 Please support our work by making
a tax-deductible donation.
We are 100% donation-based
and need your support
to educate, communicate and analyze
critical developments in this field.
Thanks so much for your help!
Please give generously.
We depend on you.